OAMC BABY PEACEMAKER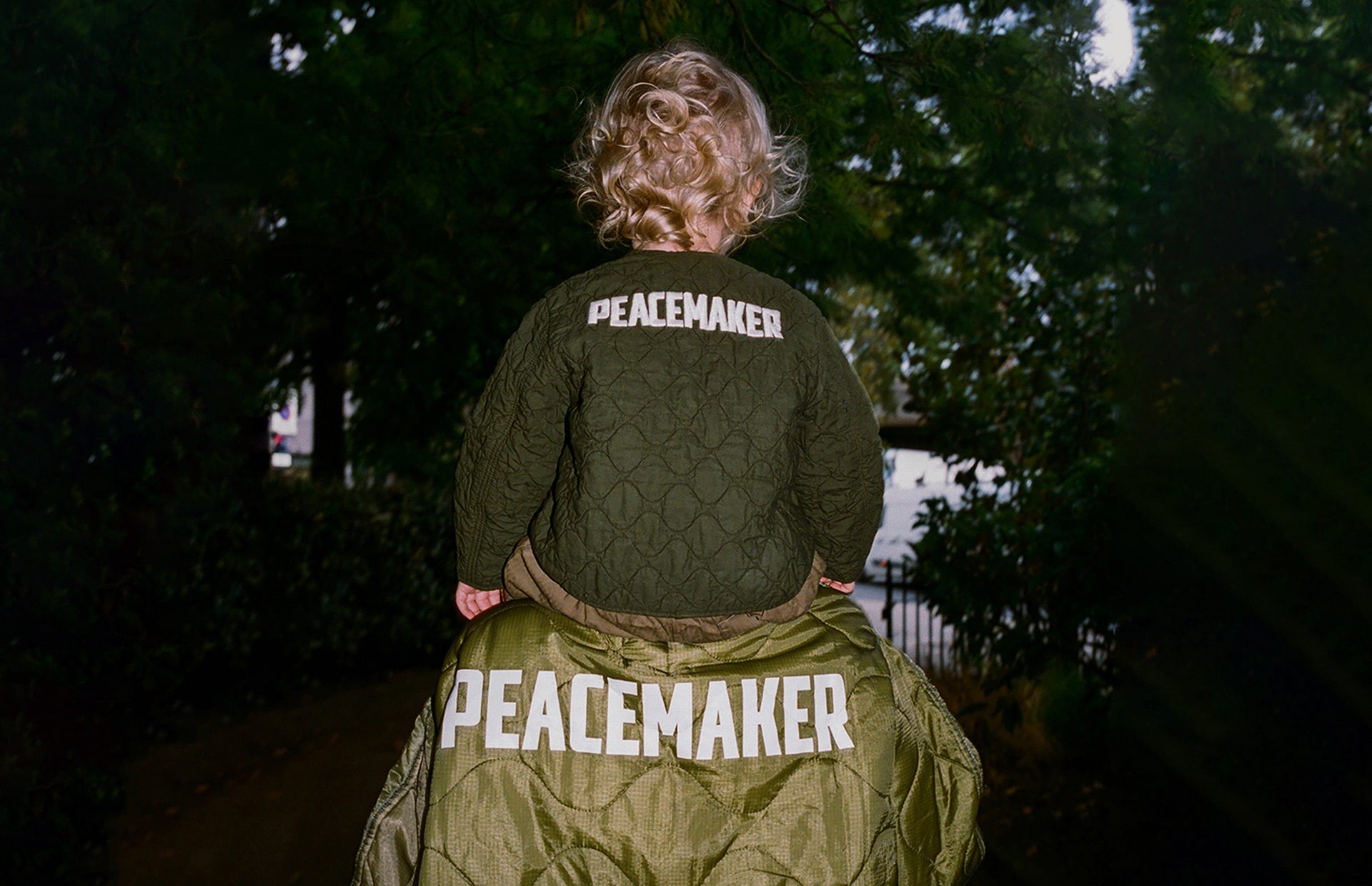 OAMC has developed its signature Peacemaker liner jacket for children from 6 to 18 months old.
The Baby Peacemaker liner jacket is made from organic cotton poplin with recycled silk and polyester padding.
It features OAMC's embroidered logo at the front, the Peacemaker logo embroidery at the back and horn buttons.
The Baby Peacemaker liner comes in two colorways, un-dyed off-white and overdyed in military green using a natural dying process.