SUPREME x OAMC PEACEMAKER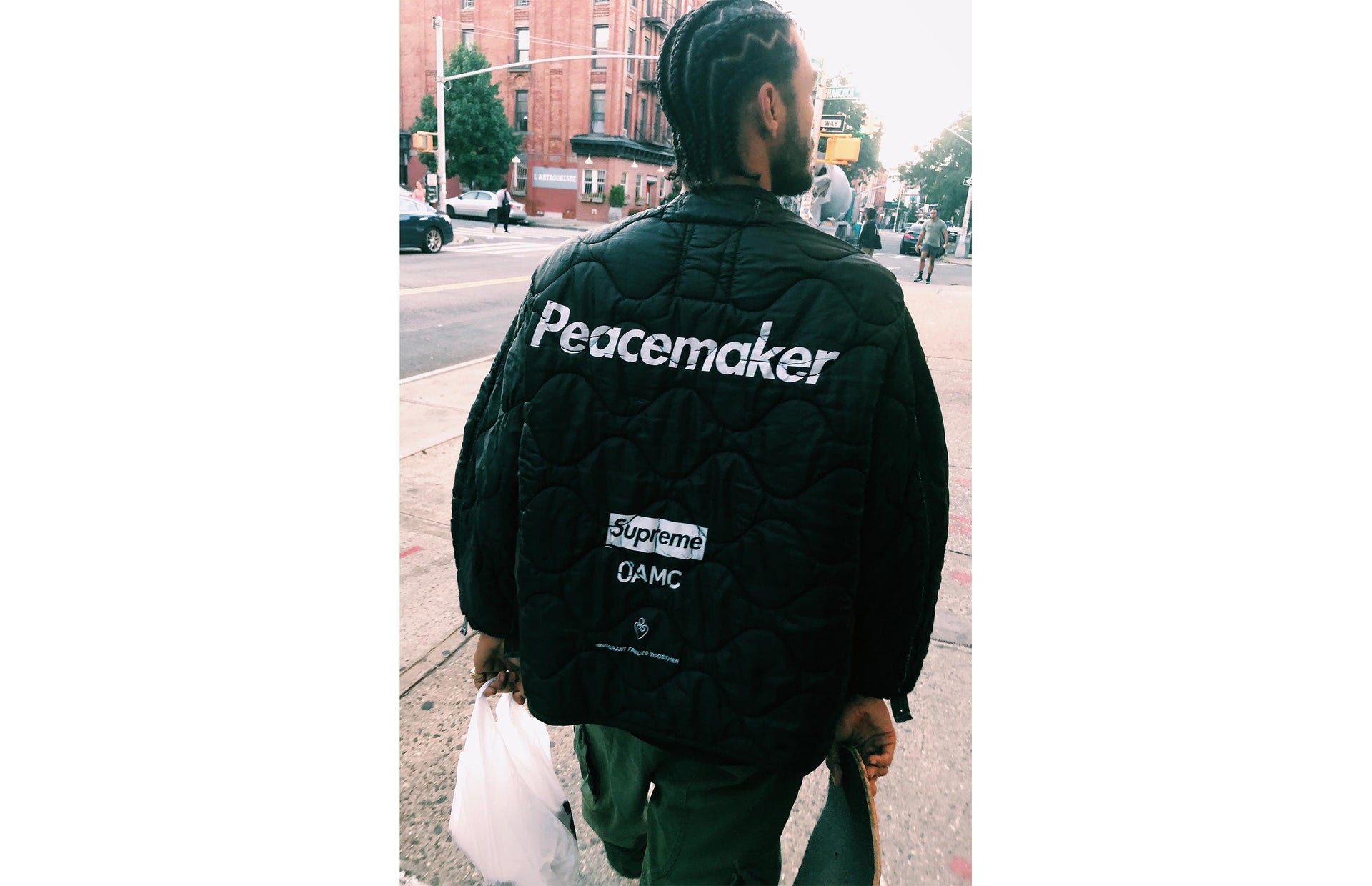 OAMC has teamed up with Supreme to raise funds and support Immigrant Families Together. The collaborative Peacemaker liner is a reworked surplus U.S. military M-65 quilted liner jacket, overdyed with black, featuring both OAMC Peacemaker and Supreme logos. A vintage garment with imperfections that give it a unique character and make it one of a kind.

All profits from the sales of this item were donated to Immigrant Families Together, a network of Americans committed to rapid response unification of families separated by the zero tolerance policy.

To learn more about Immigrant Families Together and its work, visit www.immigrantfamiliestogether.com.